About 50.7 million students attend public or private elementary and secondary schools in the USA.
Registered Users Have an Account?
Sign In
New To College Planning Today Services? Create an Account to Get Started.
Some 20.4 million students attend American colleges and universities
...because only about a third of U.S. high school seniors are prepared for college-level coursework in math and reading
Only 56 percent of the students who enter America's colleges and universities graduate within six years
"Failing to prepare is preparing to fail"

John Wooden
From

Conversation to Career
We help families prepare for their children's future
To receive financial aid you must file the Free Application for Federal Student Aid (FAFSA). You must file each year while attending college to receive financial aid. We have found that approximately 82% of the FAFSA forms submitted to us for review have errors.
The professionals at College Planning TODAY Services (CPTS) will review your FAFSA and optimize it to your advantage.
College debt has surpassed $1.4 trillion dollars in the United States, surpassing even credit card debt.
​
Surprising to many is that 40% of that debt is held by parents and 60% by the students.
​
The professionals at College Planning TODAY Services can assist you with Student Loan Debt options.
Most parents' wish is to see their children educated, hopefully with a professional career. However, without college and financial planning, this wish will only turn into good intentions.
DID YOU KNOW YOU
CAN BOWL YOUR
WAY TO COLLEGE?
141 COLLEGES & UNIVERSITIES
In the US have bowling teams
offering scholarships
JOIN OUR YOUTH BOWLING LEAGUE

TODAY

!!
How to Get Started:
Complete Registration Form on the website
Your College Planning Consultant Professional will assist you. Contact us TODAY!
For individuals that have:
(1) Spoken to one of our representatives
(2) Read the website and are urgently ready to get started may pay the registration fee below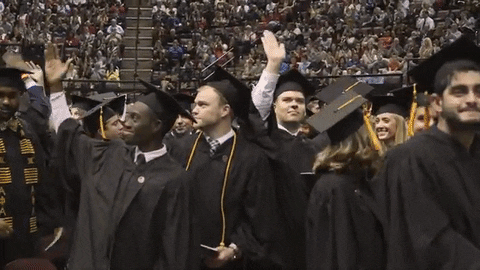 Find out if you qualify for our services
We Are a Planning Service
not a panic service (our services are time sensitive)
Home Mortgage
​
The equity in your house will count against your ability to receive college grants (free money) from many of the prestigious state and private colleges. Furthermore, each college may assess your home equity differently. Consult with CPTS professionals to develop a strategy that is flexible enough to pay for college whether your home equity is counted or not.
You don't have to refinance your
Home
TIMELINE

ALONG WITH VARIOUS TERMS,INTERVALS AND DURATIONS OF

COLLEGE PLANNING

TODAY

SERVICES
We accept students at each stage of their journey to higher learning.
Savings Plans
Most Affordable
Pre- K (age 3 & 4) and Kindergarten (age 5) this is the most critical period of an individuals education
15.99 p/m
By age 6 (1st grade) we are already promoting our book club. Families are encouraged to read daily to their children.
16.99 p/m
ELEMENTARY
(1st) Grade
​
​
​
​
​
ELEMENTARY
First Grade
​
​
​
​
​
By age 7 (2nd grade) we are ready to start promoting a second language.
17.99 p/m
ELEMENTARY
(2nd) Grade
​
​
​
​
​
ELEMENTARY
(2nd) Grade
​
​
​
​
​
By age 8 (3rd grade) we place additional emphasis on music and sports. Test to make sure students meet literacy standards
20.99 p/m
ELEMENTARY
(3rd) Grade
​
​
​
​
​
Pre- K (age 3 & 4) and Kindergarten (age 5) this is the most critical period of an individuals education
15.99 p/m
PRE-K
&
Kindergarten
​
​
​
At age 9 (4th grade)
Expand the Multiple Intelligence
(Bowling, chess, unconventional sports, etc
25.99 p/m
ELEMENTARY
(4th) Grade
​
​
​
​
Many people say"If I only knew then what I know now, I would have saved thousands and eliminated a ton of stress." Our job at College Planning TODAY Services is to ease families through the college planning process with as much help as possible.
ELEMENTARY
(6th)Grade
​
​
​
​
By age 11 (6th grade) students enter our Standardized Test Prep Academy
​
39.99 p/m
ELEMENTARY
(5th) Grade
​
​
​
​
​
5th Grades are inducted into our STEM WARS program. Opportunities for great scholarships with companies like Microsoft.
29.99 p/m
MIDDLE
(7th)Grade
​
​
​
​
In the 7th grade, students are strongly encouraged to start narrowing down the career areas they have an interest in.
49.99 p/m
In the 8th grade, our students are given the opportunity to attend college-related events to get more exposure to college.
59.99 p/m
MIDDLE
(8th)Grade
​
​
​
​
Pre- K (age 3 & 4) and Kindergarten (age 5) this is the most critical period of an individuals education
15.99 p/m
9th Grade is where we will focus our attention on freshmen attending High School ~ The 9th Grade Academy
​
69.99 p/m
One sure way to save money for college is to do a dual enrollment while in High School.
Check with your school counselor or talk to one of our professionals.
Are you in AP Classes?
89.99 p/m