Congratulations! 3000 and counting!
On November 23rd we launched a post entitled "One of the Greatest Gifts" and 3000 of you responded in one day! This post is to answer some of your questions and to better help you get started. Many of you are sending messages requesting for us to get back with you. The way our program works is you are encouraged to review the info on our website then complete step 1 and 2.
We work with families to help them build a financial and educational portfolio to assist their children with college and beyond. Our corporate office is located in Atlanta, Georgia and we partner with companies that have been in business for over fifty years. We also specialize in assisting families with securing financial goals. We are here today to discuss your financial goals and your child's educational needs. Depending on the age and/or grade of your child along with some other factors, we will determine how aggressive and urgent the need is to get the maximum amount of money for college- which constitute a lot of money! During the interview process we will discuss several different ways of how we can offset college cost.
Now to get started:
STEP (1) Sign up from your computer.
If you are the PARENT and you are ready to get started click HERE. Complete the application and one of our college professionals will contact you for your interview.
If you are the STUDENT and is interested in our services go HERE and complete the form. (We will still need the approval of your parent(s) for you to be able to get on the program).
STEP (2) Once the application process has been completed one of our representatives will contact YOU to conduct the Interview.
STEP (3) Once your interview process is successfully completed you can now begin to enjoy the networks and benefits of being on College Planning Services. The younger your child and the earlier you get started the more you can benefit from this program.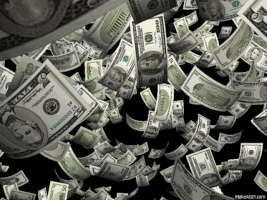 We also have an array of scholarships and internships for current college students. We also have access to corporate career opportunities for college graduates (especially STEM / Business graduates) but you MUST register on our website! Only weeks left before opportunity expires.