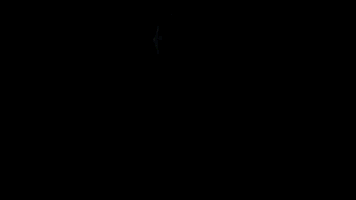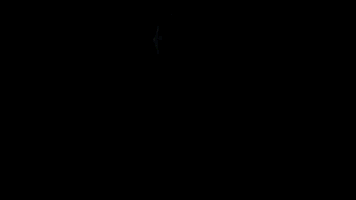 ARE YOU READY FOR STEM WARS?
Join thousands of passionate students and professionals for the 3rd annual national STEM Wars conference & expo. The event is hosted by Georgia TRiO and run and organized entirely by volunteers and students. STEM Wars 2017 will be held on Saturday, April 8, 2017 on the campus of Atlanta Metropolitan State College in Atlanta, GA.
Experience our interdisciplinary approach to the future of education and witness our commitment to student leadership in S.T.E.A.M. (science, technology, engineering, arts, and mathematics), aerospace, and health care science fields. STEM Wars is the nation's largest initiative focused on S.T.E.M. education for minorities, low-income, and first-generation students.
Elementary School College Planning Beginners Series to S.T.E.M.
Middle School - Introduction to S.T.E.M.
High School - Engagement in S.T.E.M.
College - Employment in S.T.E.M.
Students, Parents and Educators from Alabama, Florida, Mississippi, North Carolina, South Carolina, Tennessee and other parts of the country like Washington DC will come together for a day of academic excitement!!
STEM WARS 2017 will consist of:
Hands-on activities to excite and engage students

Curriculum support aligned with state and national standards

Access to innovative equipment and technology

Access to experienced and highly-qualified teachers and industry professionals

Learning activities covering a wide variety of grade levels and science topics

workshops that will address the growing concerns about college readiness, FAFSA and standardized test training for tests like the PSAT, ACT and SAT.

Workshop for Educators on how to avoid the pitfalls of retiring with only 60% of their current pay and how they can earn more income now.
Workshops at STEM WARS fill up rapidly so RSVP us by clicking HERE and completing the form.
This year College Planning Services is offering a $100 voucher for the families that register online for College Planning Services and attend STEM WARS. College Planning Services will consist of assistance with "optimizing" your FAFSA, College Tax Credit for students during college years, Gifting for students planning to attend top (Tier) colleges in the country, Comparison of colleges/majors, scholarships searches, Merit/Needs based scholarships with colleges in our network and assistance of showing families how to meet their Expected Family Contribution (EFC) for college.
STEM Wars STUDENT REGISTRATION
S.T.E.M. Wars is a one-day S.T.E.A.M. (Science, Engineering, Technology, Arts, and Math) student conference and expo held Saturday, April 8, 2017 on the campus of Atlanta Metropolitan State College in Atlanta, GA. The total cost for attendance is $35.00 per person (students & adults). The registration covers participation in all of the STEM War activities (including Innovation & Design competitions), breakfast, lunch, a conference gift, and program booklet. To receive a "FREE" copy of the College Planning Services curriculum sheet "CPS guide to college readiness" and another potential surprise "gift". To qualify just put the words "College Planning Services" in the section that says NOTES at the bottom of the registration form.
Click HERE to just register to attend STEM WARS 2017
COLLEGE PLANNING SERVICES REGISTRATION to attend the workshops (RSVP) for the Standardized Test Training (Introduction) and or the College Readiness Session. (Highly recommended for students in the 7th grade to 12th grade)
Click HERE to RSVP for seating at the workshops for the above sessions at STEM WARS 2017
TEACHERS WE CARE Workshop
This very question: "Can you retire comfortably on 60% of your current pay?", was the central focus recently in San Diego at a conference of educators from around the country. The recognition that the teachers in schools, be they private or public, in the United States, confront a crisis of underfunded pension accounts for their futures.
The mission is to educate educators and all school system employees about 403(b) plans and strategies and to promote retirement with dignity. It is a national shame that the teacher retirement funding in 41 states is insufficient.
Click HERE to RSVP to attend the Teachers We Care workshop. (Designed for Educators in mind but if you do a W-2 (form) this can benefit you too.
REGISTRATION TO GET STARTED WITH COLLEGE PLANNING SERVICES
rents with children from birth to college can apply for these services. The $100 voucher can be used towards the purchase of this program. At STEM WARS families on the program will begin the process of "college and career readiness by obtaining the CPS curriculum. Students that have been on the program for 4 years do not have to purchase the Standardized Test Training. Once you register for the CPS program on this link you will be given a voucher and instructions on how to proceed further.
The Standardized Test Training is a 5-week training by a professional staff (valued at $1,900 per student but College Planning Services offers this service for $800 per student ($700 with the voucher for those that register for College Planning Services by April 2nd, 2017).
The College Planning Services (CPS) program prices will be based on age/ grade level of the student.
Get STARTED TODAY with College Planning Services
If you are not able to make it to STEM WARS you can still benefit from the various services offered by College Planning Services.

If you are ready to START TODAY click Here and complete form.

If you feel you need more information click Here and complete form.